Business Resource Centre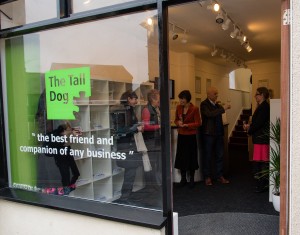 We were very excited to expand and open a Business Resource Centre in Rumbolds Hill, Midhurst giving businesses access to a range of full business services providers and specialists, workshops, seminars and networking opportunities.
You will be able to visit our members on line here to keep up to date with our latest service providers,  or pop into our new offices and talk to us further about them, and what they have to offer.
From Insurance to Health & Safety, Accountants to Marketing, Payroll to HR, Computer Repairs to Security, to name but a few, we are building a increasing network of people to help you with everything you need to know to help your business evolve and develop.
For more information about how you can be involved, become one of our business providers/members then contact vicki@thetalldog.co.uk or call 07576 112199 or 01730 817518 and speak with a member of The Tall Dog team.