Computer Training
If you are looking to develop your computer skills, or would like to learn a specific programme, we may be able to help.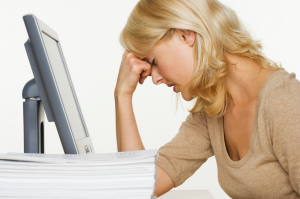 Frightened by on-line instructions? … still wanting to be able to ask a real person a question when you're stuck? We offer one-to-one lessons in lots of programmes, giving you the basics to set you on your way.
If you have a small business and you want to invest a little for big returns – you could send one of your staff to us for focused, relevant and effective training. 
Microsoft Excel – to help you with finances, databases, tables
Microsoft Outlook – How to set up accounts, send emails and manage your addresses, as well as designing and implementing email campaigns 
Microsoft Word – to help with letters, documents, headings, footers
Microsoft Publisher – to help you design flyers, leaflets and adverts
Social Media – to help with Facebook and Twitter
Powerpoint – to help you create presentations
Website – if you are new to the worldwide web and would like to be shown how to use it
Ebay – Looking to set up an account, and learn how to buy and sell?
Our charge is £22.50 per hour, for full one-to-one training. Simply book a slot and let us know what you want to know. If you like, you can spend some time with us looking at various programmes in order to identify which will help you most. And then if necessary we can create mix 'n' match sessions.  We can also offer home visits so we can teach you from the comfort of your own home but our charge for that is £30.00 per hour.