Welcome to the Tall Dog Small Business Support Services. Based in Midhurst, West Sussex, we offer helpful, flexible, professional, but affordable business support services for your business.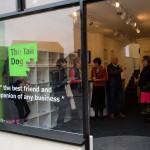 From registering you as Self Employed to the design and printing of your 1st business cards, leaflets and postcards.
Building your first website and setting you up with your Social Media Marketing.
Organising your book-keeping and tax returns to much more …
We are here to bring you everything you need for your business whether you are starting up or growing your existing business and needing further support.
In February 2015 we expanded into new premises at Rumbold's Hill, Midhurst.  The Tall Dog is offering more small businesses and self-employed people access to a full range of services.  Everything is all under the one roof − the Tall Dog is a local business that will prove invaluable.
And with increasing numbers of local businesses who have already identified the advantages of having such a treasure of a business on their doorstep, they keep coming back for more and recommending us to others.  We wouldn't want it any other way – watching people grow and develop is what we want to see, and seeing it happen, knowing we have been part of that is what it is all about.
We are aware that starting up and running any business can be risky and daunting, and can cause pressures and worries, when you are trying to find the funds to cover all your costs. It doesn't have to be.
'I was in the same position myself when I was setting up the Tall Dog,'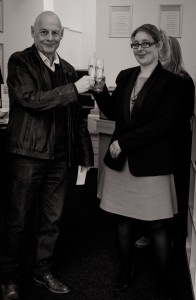 says owner Vicki Harrison, 'so I know how difficult it is. I wanted to offer small businesses and self-employed people access to what is needed to start and grow a successful business, without all the costs being absorbed at the start.
'I wanted to share the knowledge and skills I have developed over the past twenty-five years in sales, promotions, production, accounts and management, and provide a one-to-one service to help you and your business.'The Tall Dog is now offering new and small businesses a full range of support services, from setting up with HMRC and providing guidelines in what can be claimed, to completing and filing tax returns, helping with book-keeping, and, most importantly, helping you to become recognised through a range of promotions.'
Finding clients, building your business, and getting people to know and trust you doesn't happen overnight.
This is why we have set up The Tall Dog to give small businesses and the self employed access to affordable solutions.
Please browse through our pages and if you would like support and cannot find what you are looking for, give us a call on 01730 817518 or 07576 112199 and we will be delighted to help.
Whether you are looking to start up a business and need support and advice with regards to the process or if you are already running a business and need some back up – we are here to support you.  View the Midhurst and Petworth Observer Opening Day Article here