Welcome to the Tall Dog Small Business Support Services. Based in Midhurst, West Sussex, where we offer you helpful, flexible, professional, but affordable business support services for your business.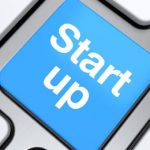 We are here to bring you everything you need for your business whether you are starting up or growing your existing business and in need of further support.
From registering you as Self Employed to the design and printing of your 1st business cards, leaflets and postcards. Maybe you are set up already and want to build your first website or set up your own Social Media Marketing.  It could be organising your book-keeping, payroll or tax returns.
Contact us today on 01730 817518 and discuss with us in person what you need support with.  We understand that we are all at different stages of  our business and we will always do our best to be flexible and work with you, at a pace that works for you.