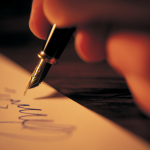 Testimonials
Since starting The Tall Dog, we have been serving many local individuals and businesses with a wide range of support services and this is what they say about us…
Lesley Foulkes, Co-owner, Langham Brewery, March 2020
"We have used Tall Dog's social media and business support for several years. They are an invaluable back up to our small team at the brewery. Vicky, Jess and co assist us with our debtor follow ups and deal with this sometimes tricky, but vital role with polite, firm professionalism and tact freeing us up to get on with the important job of making and selling the beer. Would highly recommend their services."
Vicki and her team have promoted my essences and shamanic work since the Tall Dog began – they were a huge help especially when I first started. And continue to be great when I need to bounce ideas off someone or to change things. Thank you.
MM reviewed The Tall Dog – 5 star 15 March ·
Vicki And the team have steered me through starting my business over 18 months ago…. from advertising websites, Facebook support to accounts I would have been lost without them…   I can't recommend The tall dog enough they hold your hand from the start to end.
JR reviewed The Tall Dog – 5 star 14 March ·
Fantastic service from really lovely people. I would recommend them to anyone interested to increase awareness of their products or services and for heir top advice on any social media issues. Their on-line promotion has proved very successful for me! Thanks Vicki for being such a great support
VP reviewed The Tall Dog – 5 star 14 March ·
The fab ladies at the Tall Dog have helped our business, even before we officially started answering questions, giving us info and continue to help us everyday with all our book keeping, HMRC and marketing work. We would be lost without them.
MB reviewed The Tall Dog – 5 star 13 March ·
I have used the Tall Dog since they started out, they are always helpful and friendly, they make you feel as though you are the only customer…..
PB reviewed The Tall Dog – 5 star  13 March ·
A five star review for Vicki and her team at the tall dog. Vicki created my website and also helps me with regular updates on social media ensuring I get plenty of enquiries for my bouncy castle business.  Very professional and always willing to put good ideas forward to keep my business working as it should.
JEB reviewed The Tall Dog – 5 star 24 November 2016 ·
A Big thank you to Vicki Harrison and her team, for creating my new website for attitudes training. Vicki took on the challenge with enthusiasm, and her experience, creativity and expertise has shone through. Vicki is also a great Listener, which is pretty much vital when you are still thinking on your feet. First class and thank you again. John Boulton, attitudes training.
NP reviewed The Tall Dog – 5 star  13 July 2016 ·
Vicki was so patient and supportive. I would definitely recommend Vicki.
Dear Vicki &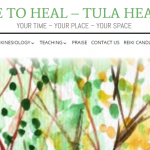 team,
Having started my own business October last year, I would not have been able to have achieved this without the knowledge and support from The Tall Dog, from building my first website to advertising, business cards, telephone support. Also the personal support each of Vicki and her team have given me Vicki is never to busy to help (even though she really is) but always has time to support you.
MC 2015/2016
"Vicki and her team at the Tall Dog have been working with us and on our behalf since we launched the business three years ago – we were one of her first clients. Without the Tall Dog MRWPS wouldn't have grown and expanded to the extent it has today, with a wide range of clients in West Sussex and the surrounding areas. Nothing is too much effort … it doesn't matter how big or small or how urgent it is: we all pool our ideas together at that stage and that works very well for us.We will continue to recommend their services to other businesses in the area because it does work."
Received this testimonial from MRW Property Services, whom we help with their social media, advertising and have built their website 2013 – 2016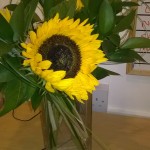 "To Vicki, Jess and Team, without your wonderful help the salon couldn't of happened.
Thank you and here's to another year Sarah & Matt x"
July 15
  S & M , Cranleigh 2015
Vicki has been dealing with my accounts and has built my website.  I have been impressed by the efficient service, reasonable costs and friendly interactions.  I would recommend Tall Dog to anyone.
Best wishes and hope you have a lovely Christmas.
VM 2014
Vicki's dynamic enthusiasm is contagious. As a result of her invaluable help with printing my leaflets and labels design, my 'mister' bottles are now available for the general public to buy from local shops – thank you Vicki.
"I highly recommend Vicki and her team at The Tall Dog. They are fast, professional and a pleasure to deal with. Our tax return was handled brilliantly- they paid attention to detail and, as they know the in's and out's of tax return filing, made a seemingly daunting task much less scary! A big thank you to the team for a brilliant service."
TB Midhurst, Dec 2014
"Thank you Vicki. All in all a job well done. You deserve to succeed with the Tall Dog which will fulfil a great need of reference in Midhurst.
Mrs L – Reference MRW Property Services & The Tall Dog – 30 July 2013
"Vicki is an inspiration for anyone starting up a new business."
"KT –  13 September 2013
"Vicki, thank you for giving my shop a good start. You are a diamond – you are just what Midhurst needed, Well done the Tall Dog."
BG Midhurst 26 September 2013
"Great Networking morning, lovely to meet people that I have tweeted with and finding new contacts. Look forward to the next one. Great to support a charity through networking."
HD 26 September 2013
"To all at The Tall Dog: Thank you so much for your support and fundraising efforts. We really do appreciate all you have done, not only in raising funds, but also raising awareness of this brutal condition – best wishes."
Jo Cork – Action for AT – September 2013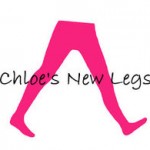 "Thank you very much. You have made a real difference helping Chloe and other children needing the SDR Operation."
Lesley Humphrey, Chloe's New Legs 29 June 2013